About Me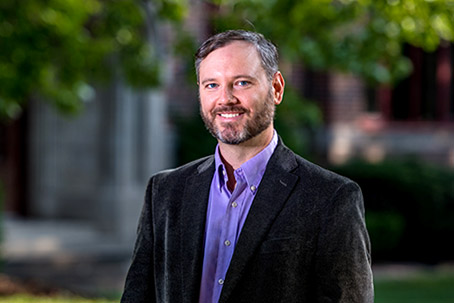 In 2012 I joined Rose-Hulman Institute of Technology in Terre Haute, IN, USA as an Associate Professor of Chemical Engineering.
Courses I teach:
Mass and Energy Balances
Intro to Design
Heat and Mass Transfer
Process Analytics
Transport Phenomena
Research interests
I conduct research in industrial control system architecture and applications of data science in chemical processes. For more information, see Projects and Tools
Service roles
While I'm active with various service roles, I enjoy mentoring student design competitions the most.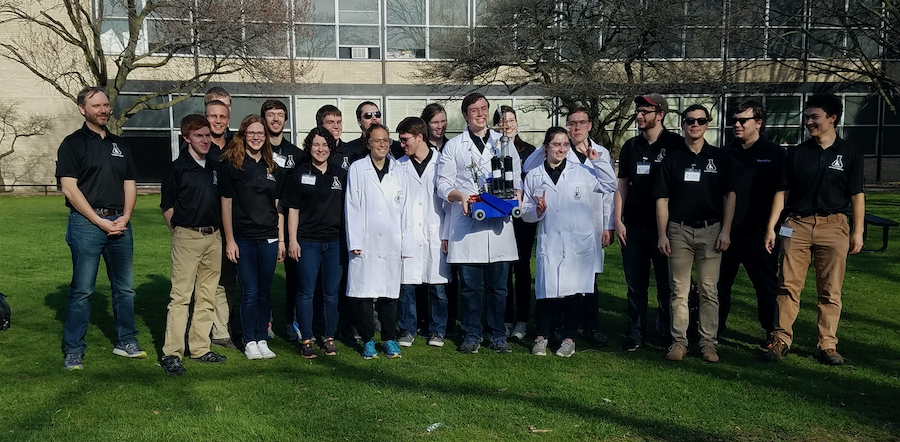 RHIT's Chem-E-Car team after qualifying for the 2017 World Championships, where they would go on for a 4th place finish.
Professional Details
Originally from South Bend, IN, I went on to earn degrees in:
BS Chemical Engineering, Purdue University, 1999.
PhD Chemical Engineering, Purdue University, 2004.
In 2004 I joined the Chemical Engineering Department at the University of Missouri-Rolla (renamed to Missouri S&T) as an Assistant Professor and studied biosensors and instrumentation.
In 2010 I moved to the Biomedical Engineering Department at St. Louis University as an Associate Professor to continue my research.